Thursday, November 24, 2005
Double Helping of TVB's "Best Actor"
So Roger Kwok is a great actor... I could've told you that 17 years ago.
Glad he is successful now though. Also reminds me that I really should update my Roger site, it's been kinda neglected lately. Actually, I am getting a little bit of Roger overdose at the moment because I am watching "Life Made Simple" alongside the "Greatest in the World" DVD set that I picked up in Hong Kong but never found the will to watch because it's in Mandarin. He has a funny dubbed voice in it, but the character is great and I do sometimes need a reminder as to why he is the only TVB actor that I have continuously supported over the years. Oh, and Ah Wong is great too.
Watch and Read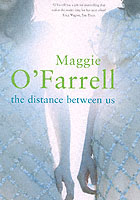 Went on a flying visit to Reading to visit my sister-in-law and her new baby girl. Took the weekend out to go and watch "The Woman in White" in London, well it was a bargain that was hard to refuse. Great show and excellent performances as ever from the West End cast. Some nice special effects to give the ghostly scenes for the prologue and epilogue scenes, but the songs were very Lloyd-Webber. Another programme to add to my collection. I just wish they would stop re-running "Miss Saigon" in Manchester and bring something else up here so I don't have to keep spending hundreds of pounds going to London to catch a show.
I seem to have found plenty of non-net related stuff to do lately, which can only be a good thing. Recently picked up "The Distance Between Us" by Maggie O'Farrell. Seriously confusing book as it jumps from place to place at different periods of time, but the characters are so well described that you really do think you know them after reading about them. I seem to have a habit of choosing these books that are confusing. Started reading "The Time Traveller's Wife" earlier, but I stopped. I think I'll go back to it after finishing "Distance". Also, another batch of Sims 2 teenagers have made it to college and the new series of "Little Britain" couldn't have come at a better time!
Labels: TVB
Wednesday, November 02, 2005
New Toy
Since moving out of sales, I have lost some of my enthusiasm for mobile phone hardware and believe it or not, I have been using my Sony Ericsson T630 that I won from the Sony roadshow for a good 2 years now. Things have moved on pretty quickly now, so with a free upgrade pending, I decided to get myself a new phone. I had originally wanted the NEC i-mode phone that closely resembles an ipod, but was swiftly talked out of it by my hubby in favour of the Sony Ericsson w550i Walkman phone in glorious metallic orange, no less. It's heavy and clunky and the swivel feature takes some getting used to, but I love the walkman MP3 player and it comes with some pretty groovy games, including WORMS! Hours of fun! Not to mention the 1.3 MP camera positioned in such a way that it actually FEELS like a camera when you're snapping away.
"TVB series. They're special too."
For the TVB fanatics, I found this rather interesting blog entry
"TVB series. They're special too."
from Ho Kwok Wing at his
blog
and thought it gives a rather interesting 'insider' view of the TVB world. Reading the comments reminded me of the
article
that I wrote for TVBspace that seems to have struck many chords with readers around the world. I received one particularly touching email from a reader who connected with the article and it was quite comforting to know that. Hopefully now I have packed in the daily news, I can spend more time on writing stuff like this that makes people think deeper into things that they take for granted nowadays.
Skirt = Date?
I bought several 'trendy' skirts as part of my Winter wardrobe and wore a longish 'gypsy' style skirt with my usual boots, a thin jumper and a scarf to work on Monday. The amount of stick I got for looking feminine was astounding! Colleagues kept coming up to me, looking me up and down and making comments like: "New look?", "That's a nice skirt!" and "Does Tony know you're going on a date?" (from my boss). I wonder what their reaction would be if I started wearing make-up!!! Hahaha...